Selling your iPhone, iPad, Macbooks and other electronics to us at The Cell Phone Shoppe is quick and easy. You simply get your quote in store or online via chat in seconds and get paid on the spot for all your Apple and Samsung devices. Sell your iPhone whether you are in the Dallas - Fort Worth area or any where in the United States get paid instantly via cash, cashapp or zelle, when you are looking to sell your mobile phones or other devices. We buy the newer models including the iPhone 14 Pro Max, iPhone 14, iPhone 13 , iPhone 12 and more!
Call us or chat to sell your iPhones Hassle Free ! 972-878-4797!
---
WAIT WHAT? Did we make a typo? Apple releases Macbooks slower than last years model? Nope, you read correctly!
Apple has introduced it's new or MacBook Pro M2 with M2 Pro and M2 max chips, And despite the price tag of starting at $2000 we were still excited to learn about what Apple introduced that was New and improved this year.
---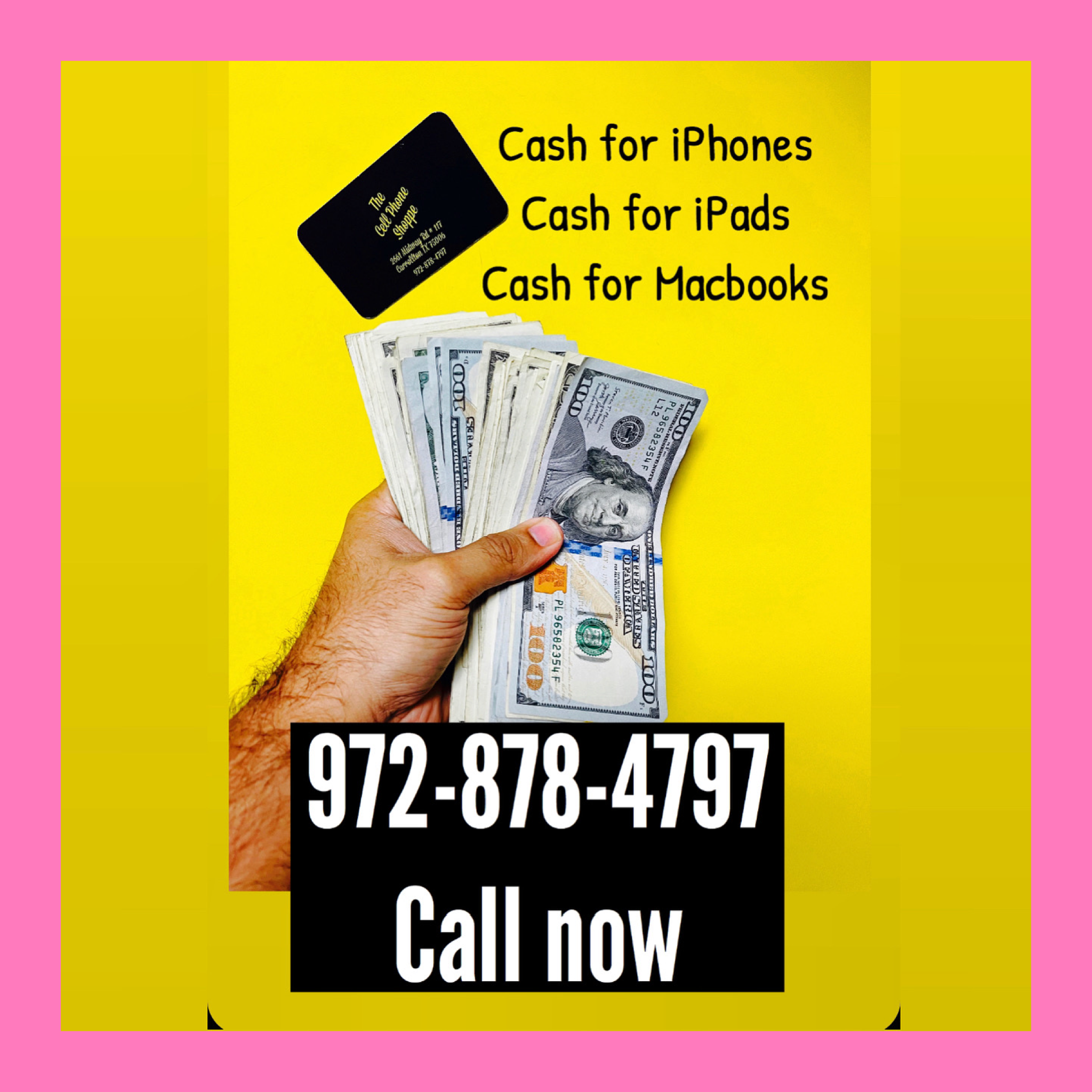 Selling your old iPhone can be a great way to make some extra cash, but with so many options available, it can be tough to know where to go to get the best deal. That's where we at The Cell Phone Shoppe come in – we pay the most for your new or used iPhone, making us the best choice for anyone looking to sell their device.
CALL NOW 972-878-4797
WHY YOU ASK?
At The Cell Phone Shoppe, we understand how important it is to get the best value for your iPhone. That's why we offer the HIGHEST payout for your...
---
A LOT  of people come to us each year at The Cell Phone Shoppe; both in store and online. They frequently ask which MacBook they should get. So we decided to make an in depth guide for 2023 and beyond!
MacBook Pro vs MacBook Air: A Detailed Comparison
When it comes to choosing a new laptop, Apple's MacBook Pro and MacBook Air are often at the top of the list for many users. Both laptops are known for their high-quality build, sleek design, and excellent performance, but they also have their own unique features and capabilities. In...
---
When it comes to purchasing a new iPhone, you have a few options: you can buy a brand new device, opt for a used iPhone, or choose a refurbished one. Each option has its own set of advantages and disadvantages, and it's important to consider which option is the best fit for you.
In this blog post, we'll take a closer look at the differences between used, refurbished, and brand new iPhones, and help you decide which option is the right choice for you.
What is a Used iPhone?
A used iPhone is exactly what it sounds like:...
---