News — places that buy phones for cash
The iPhone 12 is here, this year Apple launch the iPhone 12 and although it does share a lot of similarities with the iPhone 11 its predecessor, it still has some new features including the first time ever having 5G in an iPhone. Some other changes were the change in shape being the design and also introducing some different colors including blue.
This year Apple also did some thing that was unforeseen, it introduced an iPhone 12 mini which is the same as an iPhone 12 but more compact in size with a 5.4 inch edge to...
---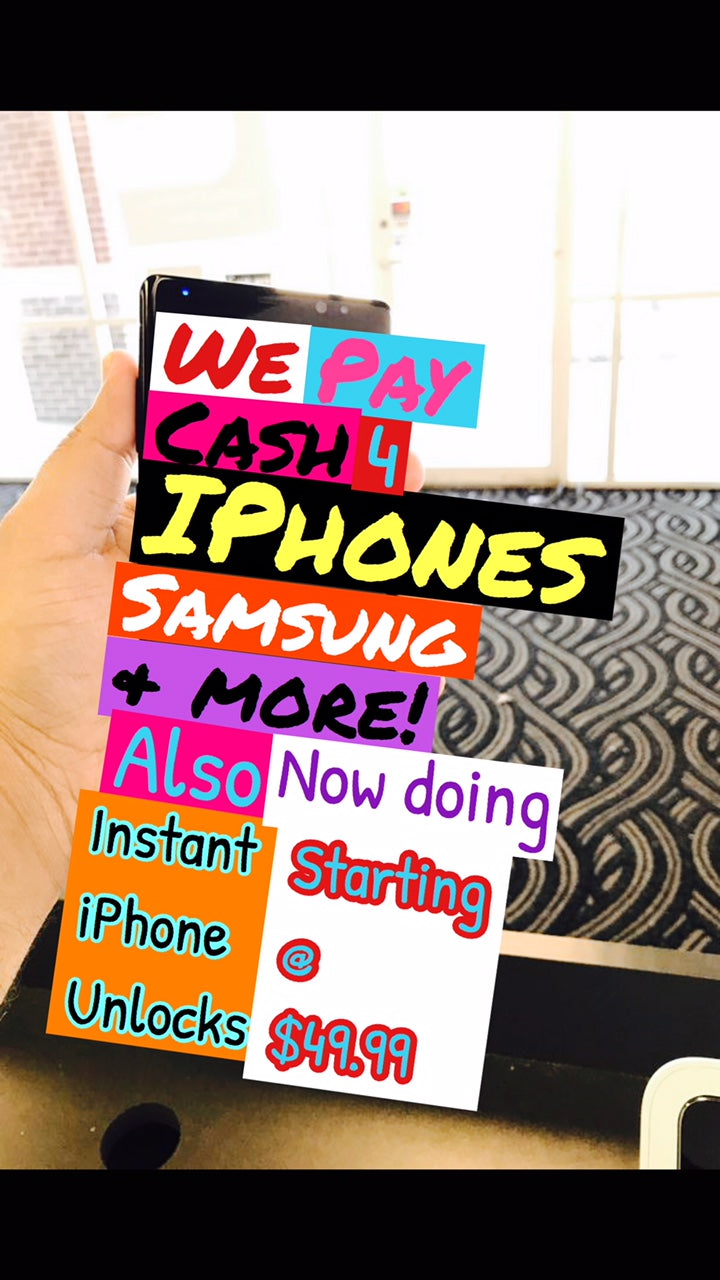 Trade in any of your iPhone 5s all the way through Last years iPhone XS MAX, and any and all models like the iPhone 7 / 7 plus / iphone 8 / 8 Plus , X (ten)  in between. 
In just a matter of minutes you will get your quote , and handed cash on the spot!
Of course we couldn't leave the Samsung Users stranded, sell us your Samsung S6 , S7 , S8 , s9 or Note 5 , Note 8 for cash in hand to do what YOU please!
---
Come see us at The Cell Phone Shoppe Carrollton to get cash for your smartphones!
Sell your iPhone X Dallas Carrollton Addison
Sell iPhone Xr Plano Garland Hurst
Sell Iphone XS MAX Arlington Pantego and Every Other City
Sell iPhone 8 Plus / 7 Plus
Sell iPhone 8 / 7 / 6s / 6
Sell Samsung Galaxy Note 9
Sell Samsung Galaxy Note 8
Sell Samsung Galaxy S9 / S9 Plus
Sell Samsung Galaxy S8 / S8 Plus
Sell New in Box iPhone
Sell Macbook
---
The Cell Phone Shoppe is now offering INSTANT iPhone Unlocking !
Need to change carriers? Cant afford a new phone? No problem.
Just bring your iPhone to our store and we will unlock it instantly so you can use it on any carrier YOU want!
Go From Sprint to Tmobile / Att / Metro / Cricket and more!
iPhone unlocking in Dallas, Plano, Addison, Garland, Fort Worth and More!
---
Well aren't you lucky! Getting a new phone is a BIG DEAL! But dont just sit on your old phone and tablets waiting for their value to drop! Sell them to us at The Cell Phone Shoppe for cash in hand today! (And take that cash to pay off some of that debt that you racked up from all that Christmas shopping!) Make Santa Proud, you dont want to get on that naughty list already ! 
Sell your phone to us! We buy iphones ipads samsungs and more!
Biggest buyer in the Dallas area! Single or Bulk new or used we...
---