News — sell my phone for cash near me
The latest iMacs and iPads are dropping soon! Sell us your iphones and macbooks for cash on the spot.
This week Apple announced its newest product line with the M1 chip ranging from a set of new sleek and colorful iMacs and iPad Pro's.
Are you excited to get your hands on a new iMac? We think the blue one really pops out. Need to get some cash to put towards your purchase? Sell us your Apple products we are buying iphone 12 , iphone 12 pro max , iphone 11 pro...
---
The iPhone 12 is here, this year Apple launch the iPhone 12 and although it does share a lot of similarities with the iPhone 11 its predecessor, it still has some new features including the first time ever having 5G in an iPhone. Some other changes were the change in shape being the design and also introducing some different colors including blue.
This year Apple also did some thing that was unforeseen, it introduced an iPhone 12 mini which is the same as an iPhone 12 but more compact in size with a 5.4 inch edge to...
---
The next generation in mobile technology has arrived. The first Samsung model to only offer 5G compatibility on all of its devices! Samsung has launched the S20 , S20 Plus and S20 Ultra models. Come get yours today at The Cell Phone Shoppe!
Finance the Samsung Galaxy S20 or any other phone for as little as $50 down and take it home today! Better yet trade in your older Samsung and get credit towards your purchase.
So whether you're looking to trade in your phone for cash or just want to come in to buy a new, used or refurbished...
---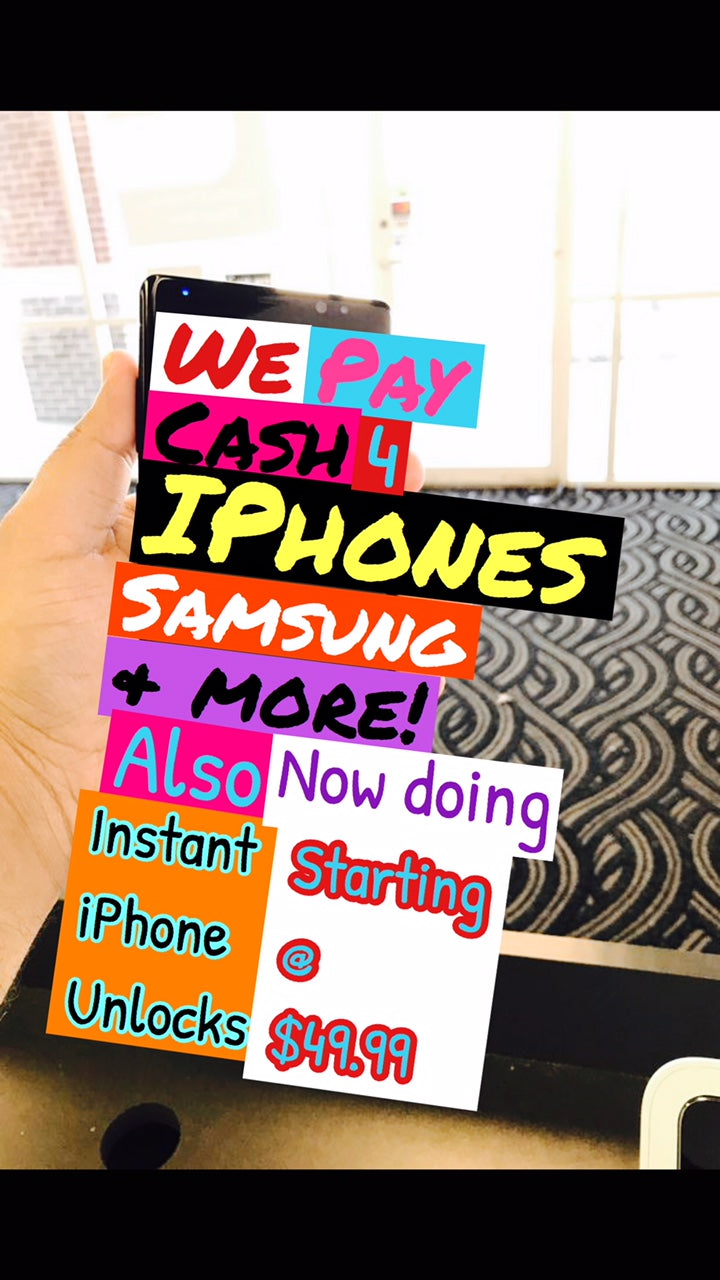 Trade in any of your iPhone 5s all the way through Last years iPhone XS MAX, and any and all models like the iPhone 7 / 7 plus / iphone 8 / 8 Plus , X (ten)  in between. 
In just a matter of minutes you will get your quote , and handed cash on the spot!
Of course we couldn't leave the Samsung Users stranded, sell us your Samsung S6 , S7 , S8 , s9 or Note 5 , Note 8 for cash in hand to do what YOU please!
---
Did the Government Shutdown affect you? Has the IRS Delayed the refund that you were in need of ASAP? According to major news outlets, many IRS workers skipped work causing your tax refund to be delayed as much as an entire month!
So the questions remains, what to do if you need CASH in A FLASH !?!
Don't worry, The Cell Phone Shoppe has got your back!
We pay cash on the spot for NEW in the box iPhones and Samsung
You can also Sell us your preowned iPhones and Samsung Device, as well as
---