The latest iMacs and iPads are dropping soon! Sell us your iphones and macbooks for cash on the spot.
This week Apple announced its newest product line with the M1 chip ranging from a set of new sleek and colorful iMacs and iPad Pro's.
Are you excited to get your hands on a new iMac? We think the blue one really pops out. Need to get some cash to put towards your purchase? Sell us your Apple products we are buying iphone 12 , iphone 12 pro max , iphone 11 pro...
---
The iPhone 12 is here, this year Apple launch the iPhone 12 and although it does share a lot of similarities with the iPhone 11 its predecessor, it still has some new features including the first time ever having 5G in an iPhone. Some other changes were the change in shape being the design and also introducing some different colors including blue.
This year Apple also did some thing that was unforeseen, it introduced an iPhone 12 mini which is the same as an iPhone 12 but more compact in size with a 5.4 inch edge to...
---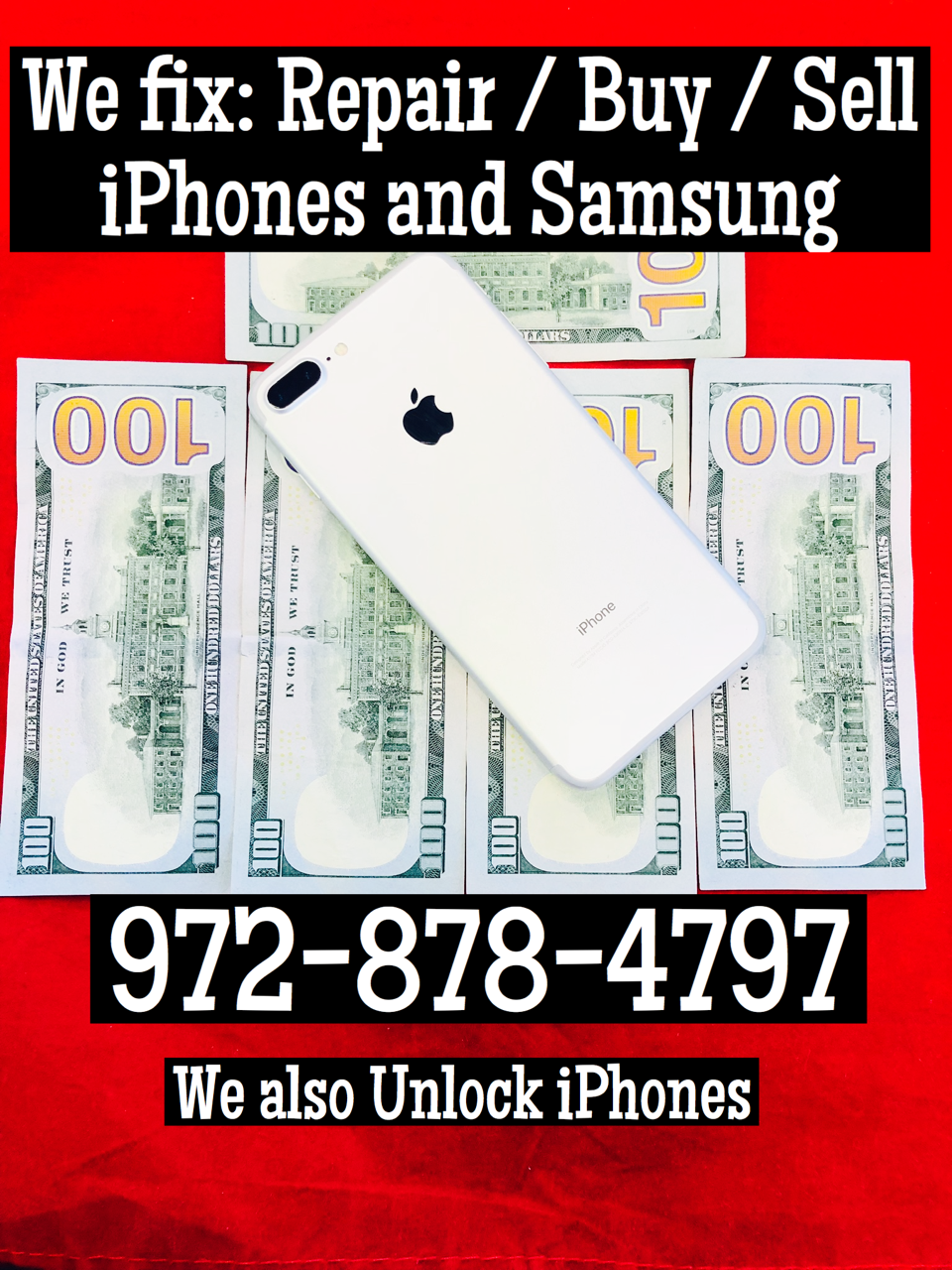 The iPhone 12 is just around the corner, but even if you're not looking to upgrade just yet a little extra cash in your pocket wont hurt 😉
If you have iPhones , iPads or any other electronics laying around you can bring them to us to get cash on the spot!
We buy new, used, and in some cases even broken, single or bulk any quantity.
You come in , we inspect the device on the spot and give you cash in hand right then and there.
Our customers come from all over the Dallas Ft. Worth Metroplex to get...
---
Did you know? We beat Ecoatm and walmart kiosk prices! Thats right we will pay you instant cash for your iphone and samsung devices, whether you are looking to sell the latest iphone 11 or you just upgraded from the iphone 8 we can help you get some extra cash in your pocket today!
---
We at The Cell Phone Shoppe have very exciting news! We are now adding Apple iPhone mobile phone devices and Samsung mobile phone devices to our inventory for sale!
All of our iPhone and Samsung cellular devices are unlocked , meaning they can be used for any carrier in the USA and overseas as well.
We have a huge selection of cell phones including iPhone 11 Pro max, iPhone 11, iPhone XS MAX, iPhone X, iPhone 8 Plus, iPhone 8, iPhone 7 and 7 Plus and more.
On the Samsung side we are adding, Samsung S20 , Note 10 Plus,...
---