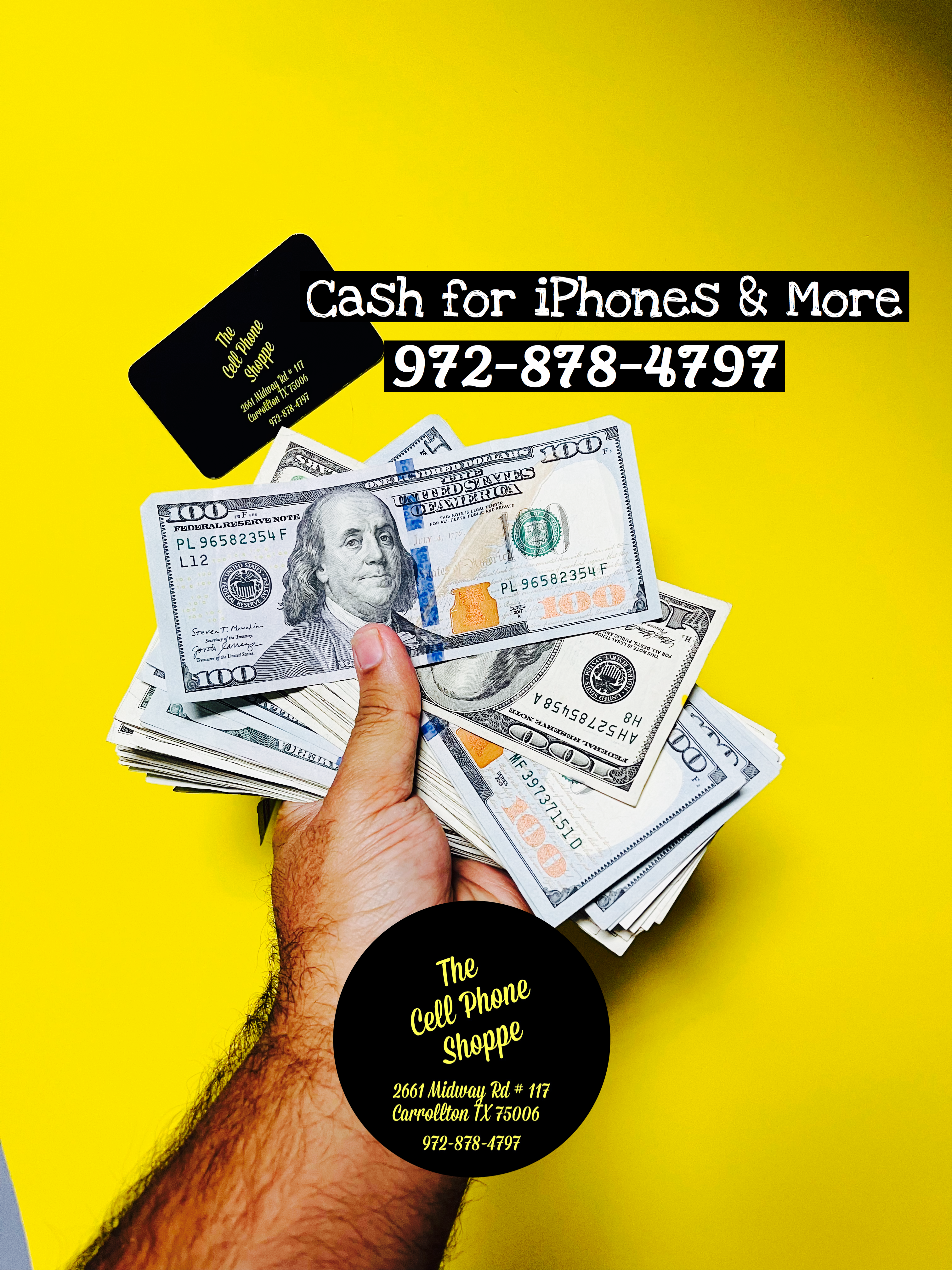 What is the process to sell my iPhone?
The process to sell your iPhone iPad or MacBook is quite simple. You can either give us a call, chat with one of our agents, or walk in store to get a quote on your device we will inspect it on the spot and with-in five minutes you will have your cash in hand!
How much is my iPhone worth?
There are a number of variables that are used to determine your iPhones worth including condition,...
---
Let me get straight to the point, if you want the easy to pay over time instead of the burden of paying all upfront then this is a good option. Here's the breakdown:
It doesn't affect your credit score.
Instead of putting the purchase on your credit card and affecting your credit limit utilization rate - the shop now pay later plans give you 3 months to pay without any interest vs the 30 days you would receive on a credit card. So basically it gives you breathing room. You can pick...
---
Apple just announced that they released the lastest software update for iPhone. iOS 14.5. Including new voices for siri, the ability to unlock iphone using your Apple Watch while having your mask on, and All new Airtag support , what seperates iOS 14.5 is its pricvacy features. Giving the users , us, more control over how apps can see and transmit our personal data and online behavior. Facebook has been a very loud and critical opponent of iOS 14.5 in the months leading upto its launch. As limited data would mean limited insight for advertisers on Facebook,...
---
Last week in Apple's conference they announced a whole line of new products like the Macbook's and iPads that we discussed previously. But the also did something that was unusual but expected. Launching the iPhone in its newest color, Purple.
In the previous years Apple has always launched a new color of the iphone right before summer, the difference was that in the past Apple would usually launch it in Product Red , a red variant of their latest iphone which proceeds went to charity. Do you think the iPhone 12 will be popular in purple?
And with the iPhone 13 less than 6 months away would it be a good decision to buy it? Are you looking to get the purple iphone 12? Trade in your opd device to get cash for your phone. Sale us your iphone , ipad and other electronics. We buy sell and trade all kinds of electronics. Sell you iphone buy your iphone and finance your iphones for $50 down and pay as you go.
We buy iphone 13, iphone 12 pro max , iphone 12 cash for phones. We buy and sell from all over the USA , we serve Texas , Dallas, Houston, Austin , North Texas, Lubbock and more.
---
The latest iMacs and iPads are dropping soon! Sell us your iphones and macbooks for cash on the spot.
This week Apple announced its newest product line with the M1 chip ranging from a set of new sleek and colorful iMacs and iPad Pro's.
Are you excited to get your hands on a new iMac? We think the blue one really pops out. Need to get some cash to put towards your purchase? Sell us your Apple products we are buying iphone 12 , iphone 12 pro max , iphone 11 pro...
---